Unfortunately, primers and certain powders are still often gone in < 2 minutes, sometimes seconds.
Notification History (how to verify alerts)
The Logs -> Alerts page displays the complete server logs for the most recent alerts. My goal was to make the site process as transparent as possible. Everyone can view the HTML logs / screenshots & exact timestamps. See what the bot saw, and understand why an alert was sent.
Key items to look at:
If the screenshot shows in-stock.
If the HTML history shows in-stock.
If your click time was > 60 seconds, you may have just missed it.
Having said that, errors/false-positives are rare, but always possible. If you have found a bug, please let me know on the bugs/features page.
Logs Alert Example:
Below is a good example. It was only in-stock for 2 minutes and the User clicked notification 22 minutes after it was sent. So they missed the item by 20 minutes.
User unsubscribed and sent me a snarky email : "Your useless site sent me an alert for an item that wasn't really in-stock."
Please don't send me snarky emails. :)
Be persistent and have some patience. Setup Telegram alerts for quickest possible alert delivery. Seconds can matter.
A 22 minute click time probably won't score. Even a 1 minute may not. Sometimes I think sites just find a couple random boxes in the back and list them, they are gone in seconds.
User Screenshot:
(It's never a bad idea to refresh a product page after an alert, you can see they occasionally bounce in/out of stock before going out-of-stock for good.)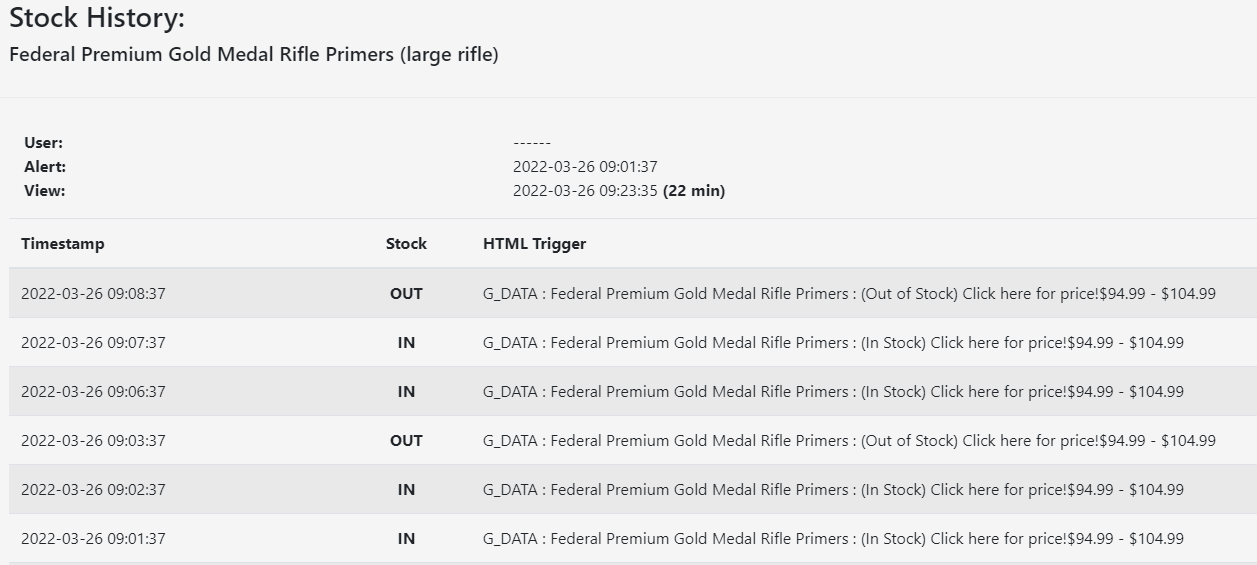 Research the Logs -> Alerts page to answer most of your in-stock questions.