Shot the Tier 2 match at the Wyoming Antelope Club (WAC) in St Pete / Clearwater Florida. This is the fourth consecutive year I've shot it. Turn-out was slightly below previous years, thanks to the great ammunition shortage. I normally shoot single-stack / limited, but only shot the .22 pistol divisions this year, both Optics and Iron Sights (RFPO, RFPI).
The WAC championship is a 6 stage match as they do not have room for Outer Limits and Speed Option. If you ever shoot at the WAC, it's almost like an indoor range feel. Lots of echo and unusual lighting. It's a challenge for sure. But, everyone is dealing with the same issues, so it still comes down to shooting.
It was a little hot, as expected for a July match in Florida. Didn't rain at all though, which was a nice bonus. Ran smooth, they put on a good match and I enjoy it every year. Had good lunches, particulary on the second day for the awards presentation. Registration was smooth, finished on time, the RO's were great and we had painters at most stages. Difficult to ask for much more of a match.
RFPO went a little rough for me, not quite the pace I was hoping for. I ended up 6th overall and 3rd Master class. Not much to complain about, but could always shoot a little better. In RFPI I shot solid and was the division winner, only about a quarter second slower than my optics time.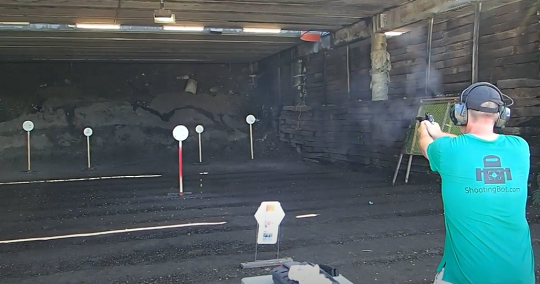 Our other Volusia shooters did really well. Diego finished ahead of me in RFPO, 2nd in Master class. Greg was just ahead of Steve Foster for 2nd in Single Stack. Gorka solidly took both Limited and SS overall. Gorka is extremely consistent, even in the tougher conditions of the WAC.
I believe Jeff Jones of the WAC won about every other centerfire pistol division.
And I'm sure a lot of rifle shooters did rifle things at the match, but I only shoot pistols so I don't have much to report on there. I mean, they are shooting rifles at a pistol match anyway. Zing!
Both the Florida State Championship and Area 6 are going to be at Volusia this year, which is now my home range. As long as I can keep finding some primers (ideally at better prices) I hope to actually shoot Limited & Single Stack at those.
Spittin' Brass has a really nice video on the match: